About UC San Diego Dermatopathology 
What is Dermatopathology?
Dermatopathology is a joint subspecialty of dermatology and pathology and to a lesser extent of surgical pathology that focuses on the study of cutaneous diseases at a microscopic and molecular level.  
An expert such as a dermatopathologist is required to make accurate diagnoses of skin disease. Having knowledge of the clinical conditions is paramount, so dual training in dermatology and pathology is advantageous.
A dermatopathologist who has completed an ACGME-accredited fellowship program has effectively cross-trained in both dermatology and pathology. A skin biopsy requires a dermatopathology expert to achieve the highest level of interpretation.  
Our Team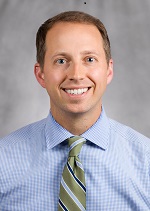 Dr. Brian Hinds is the Director of the UC San Diego Health Dermatopathology Lab and board-certified in dermatology/dermatopathology.  With highly specialized training, Dr. Hinds is committed to achieving clinicopathologic correlation that enables concrete, accurate diagnoses for all patients.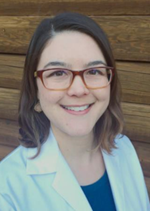 Dr. Brianne Daniels is board-certified in pathology/dermatopathology.  Along with Dr. Hinds, she is committed to providing excellent patient care in dermatopathology by achieving clinicopathologic correlation and accurate diagnoses in every case.
The UC San Diego Dermatopathology Laboratory is committed to providing value through a trusted relationship with our contributors, who seek high quality diagnostic services for their patients. We serve as a high-volume referral center for the local community and Southern California as a whole, addressing the full gamut of skin disease.

We welcome the ability to collaborate with community dermatologists and surgical pathologists, as well as primary care physicians, pediatricians, internists, hematologists /oncologists, and surgeons to provide rapid interpretation of primary skin specimens or slide consultations for patients. We also accept direct requests from patient for second opinions.
Our lab is CLIA-certified and offers an extensive menu of services. 
We provide over 60 in-house immunoperoxidase and special stains that enhance diagnostic specificity. The reporting style ensures full clarity and accuracy in diagnosis for contributors as well as patients.  
To reduce patient anxiety surrounding skin biopsies, 
We offer 24-hour lab-to-clinic turnaround for routine specimens
We perform complex studies within 24-72 hours.
For complex tumors (melanocytic, adnexal, lymphoid, etc) and genodermatoses, we have partnered with the
UC San Diego Center for Advanced Laboratory Medicine (CALM)
which gives access to world-class genomic methodologies, such as microarray analysis and next-generation sequencing.  
As a melanoma referral center, we have partnered with our colleagues in the NCI-accredited
UC San Diego Moores Cancer Center
to allow access to comprehensive cancer care. 
We also provide a direct conduit to dermatology research laboratories within our Department of Dermatology, as we work closely with our talented investigative dermatologists.