UC San Diego Department of Dermatology Residency Program
The University of California San Diego Department of Dermatology Residency Training Program is an ACGME accredited three-year training program that is designed to provide outstanding training in dermatology. The residency allows our residents to achieve program goals with extensive clinical experience and a degree of flexibility to focus and develop specific areas of interest. 
Our Goals
To train well-rounded clinicians through didactic and clinical exposure
To cultivate dermatologists who will contribute to the specialty in a meaningful way through scholarship, leadership, and service
To provide opportunities to expand culture competence and train socially responsible physicians
To promote and protect the wellness of the dermatology residency program by optimizing the core values of well-being
Curriculum
UC San Diego School of Medicine is the region's only medical school and a top-tier academic medical center. As a dermatology resident, you will have exposure to a renowned community of physicians and academic researchers. Your curriculum will include:
Clinical training in both inpatient and outpatient settings
Continuity clinic
Didactic education 
Grand rounds & conferences
Choice of electives 
Your clinical training will take place at several sites in San Diego including:
Learn more about our clinical sites and rotations.
Program Director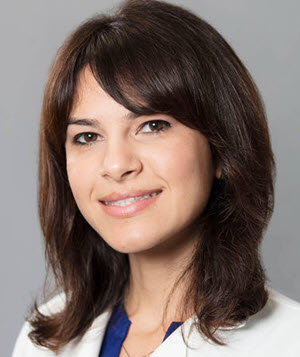 Taraneh Paravar, MD
Professor
Clinical Profile; Academic Profile 
How to Apply
We welcome your interest and look forward to receiving your application.
Support Our Work
We are proud to train future clinicians and leaders in dermatology. Your donation will support education-related activities such as the purchase of books and dermatoscopes, travel to educational conferences, and a lectureship series.