Hangauer Lab
Principal Investigator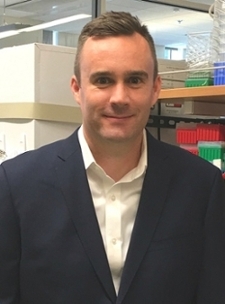 Matt Hangauer, Ph.D.
Assistant Professor
Department of Dermatology
UC San Diego
mhangauer@ucsd.edu
Publications: PubMed
Contact the Lab
Mailing Address
Department of Dermatology, Department of Medicine
University of California San Diego
9500 Gilman Drive, Mail Code 0869
La Jolla, CA 92093-0869
Laboratory Address
Altman Clinical and Translational Research Institute (ACTRI)
9452 Medical Center Drive
L1W419 / L1W420
La Jolla, CA 92037
Phone
Office: 858-822-7954
Admin Assistant: 858-822-6118 (Jasmine Barlow)
Hangauer Lab Focus
The Hangauer lab explores the biology of cancer persister cells, a prevalent yet poorly understood subpopulation of cancer cells that reversibly enter into a quiescent, pro-survival cell state to survive drug treatments. We seek to discover persister cell gene vulnerabilities, explore their biological mechanisms, and translate our findings into novel therapeutic approaches.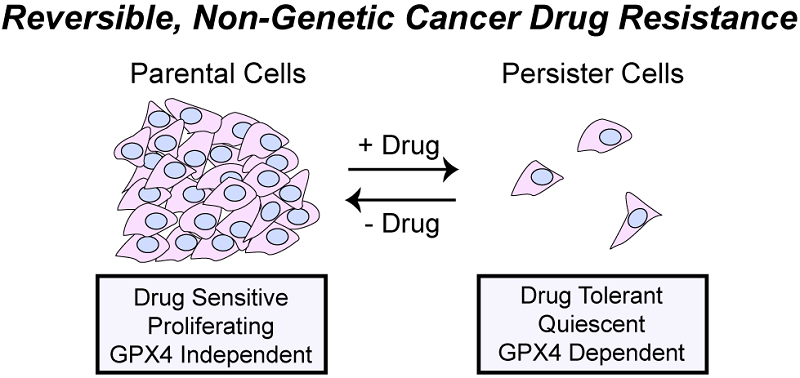 Join the Lab
We are located within the Department of Dermatology in the UC San Diego School of Medicine. Our lab is affiliated with Moores Cancer Center, the UC San Diego Biomedical Sciences (BMS) Graduate Program, and the Altman Clinical and Translational Research Institute (ACTRI).
We are actively recruiting talented scientists from all backgrounds and levels of experience. If you are interested in the lab, please contact Prof. Hangauer at mhangauer@ucsd.edu and include the appropriate information listed below.
Undergraduate students, including students interested in the UC San Diego Biology Contiguous B.S./M.S. Program, should include an unofficial UC San Diego transcript and a CV with overall and major GPA, prior research experience, UC San Diego science classes taken, wet lab and/or bioinformatics skills, and 3 references including any previous research mentors. Please also explain in your email to Prof. Hangauer your motivation for joining the lab and career plans.
BMS Ph.D. students interested in rotating in the lab should contact Prof. Hangauer at mhangauer@ucsd.edu to arrange a meeting.
Postdoctoral applicants should send a CV with at least three references to Prof. Hangauer at mhangauer@ucsd.edu.